David & Donna Kmetz, American Paintings
donnakmetz@charter.net

508 476 2214
Fishing Shack, Provincetown c. 1920
oil on board, 16" x 14", signed lower left

Henry Ryan MacGinniss was born in Indiana and began his artistic career learning from and painting with Hoosier school artists John Ottis Adams, T.C. Steele, and William Forsyth. He then trained in Munich at the Royal Academy of Art, studying industrial arts as well as painting. After Munich he spent a year studying in Paris. Upon returning to the United States, he settled in New York City, then was offered a job as an instructor at the School of Industrial Arts in Trenton, New Jersey where in 1909 he became head of the fine arts department. After forty years of teaching at the school, MacGinnis retired in 1946, moving to Fairlee, Vermont, near Lake Morey. A member of many prestigious art organizations, MacGinniss exhbited atht eh Salmagundi Club, the National Academy, the PAFA annuals, and many more.
Henry Ryan MacGinnis (1875 - 1962)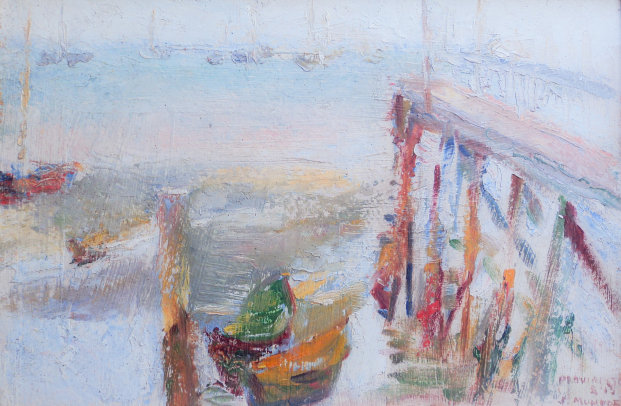 SOLD