Clinton Loveridge (1838 - 1915)
David & Donna Kmetz, American Paintings
donnakmetz@charter.net
508-476-2214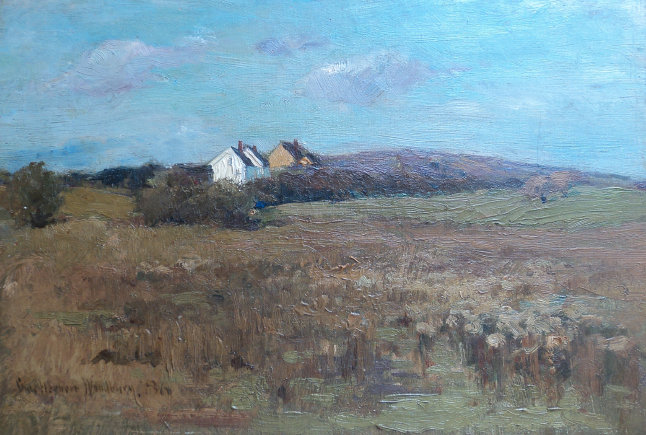 Clinton Loveridge (1838 - 1915)
Twilight
oil on panel, approx. 6 1/2" x 9", signed lower right
Clinton Loveridge was born in Albany, New York. He served in the Union Army during the Civil War, and then settled in Brooklyn. Loveridge exhibited for over thirty years at the National Academy of Design and the Brooklyn Art Association. He painted in New York State and in New Hampshire and is included in Campbell's "New Hampshire Scenery."






SOLD